6 Steps You Should Take To Easily Achieve A Beach Body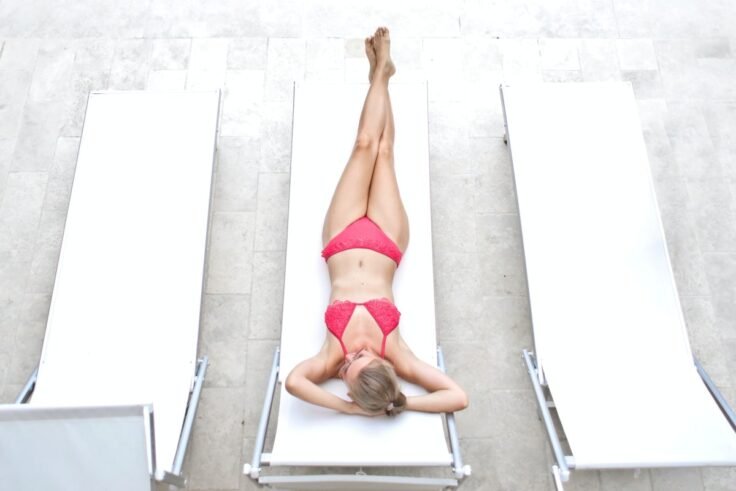 Summer months away from now, but if you want to slim down and achieve a beach body, you should implement these tips, starting today.
Even though winter is still here, the truth is, time flies very fast and in just a few months, summer will welcome us. For those who are perfectly satisfied with their body, this doesn't represent any problem.
On the other hand, if you're currently completely out of shape, and have managed to gain some extra pounds, well, now is the time to focus on your body and get in shape as quickly as possible.
Now, there's no such thing as a magic wand that can eliminate the fat in a split second. However, there are a number of ways that can help you get that breathtaking summer body.
Want to know how you can achieve a beach body? Scroll below!
Simple Ways To Get Your Beach Body
Here are six simple tips that can help you shed a few pounds and get that beach body ready for summer:
1. Stay Hydrated!
Staying hydrated should always be prioritized no matter what your current goal is and in this case, it can help you get your beach body.
This is something that's highly beneficial in many ways, not for weight loss only.
Since summer is a few months away, it means that you still have enough time to do whatever it takes to get fit.
Take one step at a time, and forget about those silly, unhealthy diets because they usually do more harm than good.
2. Consult An Expert
If you do not have enough experience or knowledge when it comes to this, then it would be recommendable to contact somebody who does.
The best combination is a mixture of a reputable nutritionist and fitness trainer. These people will tell you exactly what to do on your journey.
Now, if you do not have money for them, you can always visit various fitness-related websites that are equipped with experts from this field. The wellness experts can simplify your fitness journey and provide you with some useful information that can greatly benefit you.
Luckily, today you can stumble upon numerous web pages of this kind that are truly informative.
3. Say Bye-Bye To Snacking
This may be difficult for those who are used to having snacks frequently. But just keep in mind that if you do not eliminate this habit, you will stall the weight loss and will not lose those pounds you've been dying to get rid of.
Now, if you do not think that you'll be able to pull that off, then you should at least consider having something healthy. Opt for fruits, veggies, or dark chocolate between meals.
Sometimes, even those healthy snacks can negatively impact your weight-loss process. However, this is at least a better option than having cookies, chips, and other unhealthy stuff.
4. Decrease The Consumption Of Wine, Beer, And Cocktails
Are you literally yearning to look toned and leaner? If the answer is yes, then you should seriously think about your current caloric intake.
Now, all these beverages that we listed here, no matter how tempting and delicious they may appear to be, are loaded with unnecessary calories.
In fact, one study has shown that people who have just a few drinks consume more than 430 calories.
It would be best if you could cut out these drinks completely. However, if you're not able to do so, then at least drink them occasionally, not all the time.
5. Sleep Matters As Well!
Rest is generally extremely beneficial for our body because it requires lots of rest. Now, since your goal is to get that spectacular beach body in the next couple of months, then you should get seven to nine hours of sleep each night.
Why is sleep so necessary? Namely, sleep will enable your body to recover from any form of exercise you've had that day and will allow your muscles to grow and repair.
If you do not provide your body with some good night's sleep, then you'll be dealing with weight gain. And that's definitely not your goal.
Why is weight gaining occurring? Well, that's because lack of sleep leads to hormonal imbalance, which leads to craving and excessive hunger. Plus, this can also make it much harder for the body to burn fat.
6. Split Your Cardio
Now, if your goal is to have sixty minutes of cardio every single day, then bear in mind that you will accomplish better results if you split that time.
You can do it between two, or even three sessions. It's a much better option than to do it all at once.
The Takeaway
As you can see, you can get in shape very easily without doing something that's extreme, like having unsafe diets that can only harm you or doing some challenging workouts.
So, wait no more and start implementing these tips if you want to get that beach body ready for the next summer!