5 Questions To Ask When Looking For A Senior Care Facility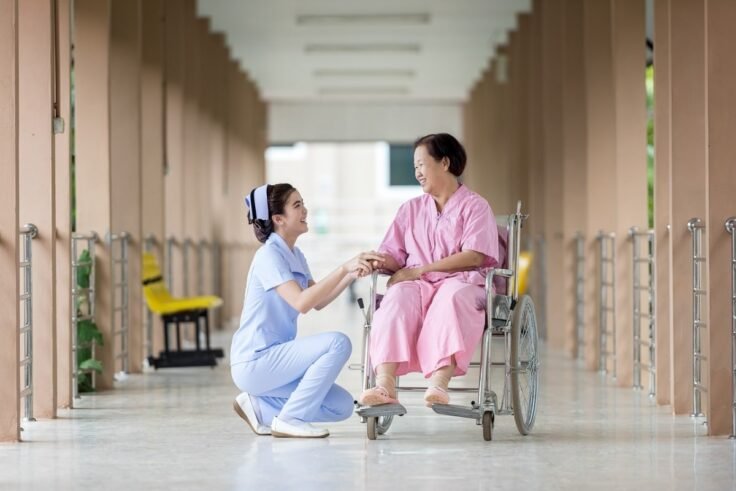 Looking for a senior care facility for you or your loved one? Here's what you should ask when looking for the best place.
Aging comes with different health complications and the inability to do what you used to when younger. A senior care facility is one of the care options that many consider.
With the help of Caregiverlist individuals can connect with others and share their experiences to learn about the various care options and facilities, along with the costs for each, so you can make the best choice when it's time to choose a solution for you or your loved one.
The staff should possess the right tools to manage all the care tasks better. These include an activity calendar, senior care software, and other tech devices.
When visiting a senior care facility, you should also ask some questions to get an idea of the services offered.
Generally, you expect a comfortable environment consisting of friendly staff and a relaxed atmosphere.
The First Impression Of A Senior Care Facility
You'll probably feel anxious when visiting a senior care facility for the first time. Although you can ask a few questions, you can also rely on your senses:
Check whether the residents look happy, or if the workers act professionally.
Also, verify whether they have all the necessary equipment.
How about the environment? Is it orderly, clean, and welcoming? Are the flowers well maintained?
Check out for adequate natural lighting and if the grounds are well maintained.
If possible, taste the food if you happen to visit during mealtimes.
What Are The Questions To Ask?
Here are five questions you should ask when looking for a senior care facility for you or your loved ones:
1. What Is The Type Of Assistance Offered?
Senior living facilities offer different kinds of services to the elderly. Ask what's offered at the facility, and this includes chores like cooking, cleaning, and laundry.
Although you may not need all the services at present, they may come in handy in the future. A senior care facility offering a wide range of services is the best option.
2. Do They Offer Recreational Activities?
Recreational facilities offer the elderly an opportunity to socialize and promote health and wellness.
Some of the typical recreational activities can include:
Group exercises;
Gardening;
Art classes;
Movie nights, and many more.
Find out whether there are any physical exercises offered and shopping days to the supermarkets.
Inquire about all the social activities offered and their frequency.
We are all different, and what suits you may not be best for the other person. So, choose a facility offering a variety of recreational activities.
3. What Training Does The Staff Receive?
The caregivers in elderly care facilities should possess various skills to offer the best services. Some of the critical skills include:
Communication;
Compassion;
Time management;
Observation;
Organization, and more.
Talk to the director and find out about the type of staff training offered and how often. The staff skills determine the quality of services offered in the facility.
4. Can Relatives Visit Any Time?
Being in a care home away from home can be somehow uncomfortable. No one wants to live away from close family members, and seniors are no exception.
The best senior care facility allows family members and friends to visit. And this makes the older person feel more comfortable and valued.
Ask about the number of visits and if you can visit at any time of the day.
5. What Does The Fee Include?
All senior care facilities offer different services, and the cost varies. Discuss the charges and the things included. Get a list of all the services offered, and determine if they are worth that amount of money.
Some facilities offer a package that includes all the services offered. Others charge a base price, and each add-on-service is priced differently.
Find out what to expect and budget for this accordingly.
Everyone has different preferences regarding the living environment. To get the best residential care facility, check all the aspects that matter to you most. This way, you're likely to feel more comfortable if you move into the senior care facility.
If looking for a home for our loved one, know their needs and hobbies, and pick a senior care facility that offers just that.