Unique Fitness Gadgets That Look Promising This Year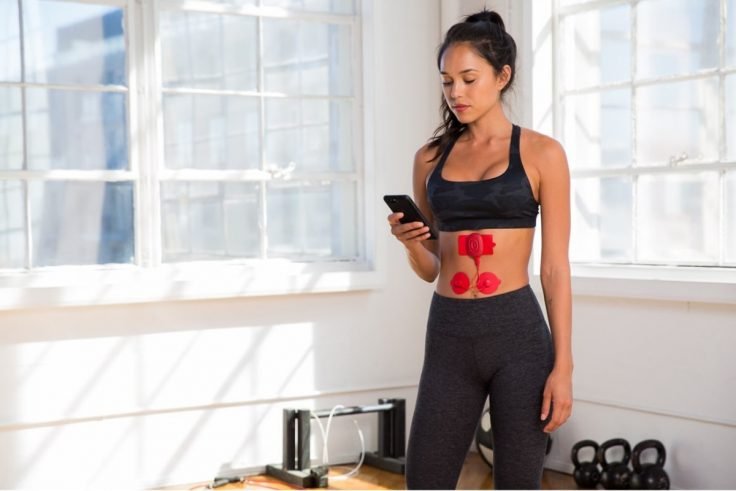 Wanna make your fitness journey a bit easier this year? Try these unique fitness gadgets along with your workouts and healthy meal plans!
Whether you want to tone out that perfect six-pack or you just want to stay optimally fit by maintaining your ideal body weight, there is no better technique more rewarding than sweating out your excess body fat on your gym every day.
However, toning out the perfect six-pack using the conventional blood and sweat technique can be extremely tiring and physically challenging as well.
In contradiction, a little bit of a helping hand from the advanced technology of a modern fitness gadget helps you shrink down the degree of physical torment while preserving the authentic result of a traditional workout routine.
These unique fitness gadgets do not help you rogue your way out of the traditional workout regime (well, at least not conventionally).
Rather, they enable you to acquire the ideal workout result with a more convincing efficiency. So you do not have to deal with all the minute in-between shenanigans.
From making sure you stay optimally hydrated to help you monitor all your vital body nutritional status, fitness gadgets break down the entire process of giving your body a productive transformation to its utmost simplicity degree.
These exercise-friendly gadgets are often times hard to come by, or in most cases, they are not the most pocket-friendly investments as well.
Thanks to some of the hottest deals and offers on such utility gadgets on DFYdaily, you can purchase these unique fitness gadgets without robbing your wallet dry.
Unique Fitness Gadgets You Definitely Need
These three fitness gadgets will definitely be in trend this year. Just check them out!
1. Smart Water Bottle
In addition to simply partaking in a strenuous physical exercise regime, or guzzling down dozens of protein shakes, one of the key factors that play a crucial role in helping you achieve the desired result is to maintain the optimum hydrated state.
Smart water bottles, in such cases, play the crucial role of helping you keep track of your daily water intake, so your body has adequate fluid to make up for the excess loss in the liquid when working out for a prolonged duration of time.
These gadgets work distinctively different from your standard water bottles by recording the amount of liquid you gulp down, thanks to the presence of an autonomous sensor embedded within it.
In addition, the smart bottle also sends out an alarm to remind you to take a sip if you fail to do the same for a significant amount of time.
The alarm system has a vibration mode to help you recognize the warning more efficiently.
The bottle can be paired up with your smartphone using a dedicated app that helps you monitor your liquid intake status as well.
2. Tonal Intelligent Fitness System
If you want to do away with the inconvenience of having to frequent your visit to gyms, the Tonal Intelligent fitness system poses the ideal solution.
The gadget allows you to obtain the ideal fitness result without having to step an inch out of your house.
It's the perfect combination of providing optimum convenience while conserving the genuine fitness result of a typical gym exercise regime.
The fitness gadget can be easily mounted to your house wall, and you can proceed to partake in various physical workout tasks without any interruptions.
In addition, the fitness gadget also comes with a pre-recorded interactive exercise video that functions more like your personal gym trainer to assist you in performing various physical training tasks with optimum efficiency.
Most importantly, with a dedicated fitness gadget, you can work out anytime without having to compromise your productive daily routine.
3. PowerDot Electrical Muscle Stimulator
The most significant aspect of your daily workout routine is not your strenuous exercise regime, or even your bottle full of protein shakes.
After investing all your gym time into lifting up dumbbells and God knows what, if your body is not in its ideal shape to recover from such a stressful procedure, the entire venture goes down the drain.
Hence, the most relevant part of your daily physical training regime is your body's post-workout recovery.
The PowerDot electrical muscle stimulator gadget is designed to counter the precise outcome and help your body recover quicker so you can harness the benefit of partaking in a prolonged hour or vigorous workout session.
The gadget is a compact and lightweight tool that can be easily glued to your body's muscular areas to stimulate a recovery therapy that allows your muscles to heal up quicker and more efficiently as well.
Apart from simply utilizing it after a dynamic exercise session, you can use it to help you recover from sore muscle pain after a sporting activity as well.
The gadget can be paired up with your smartphone (Android or iOS) from where you can manipulate the magnitude of stimulation as well.
The muscle stimulator is ideal for any person who likes to participate in various physical regime tasks such as cycling, cross fitting, or just any form of outdoor sports activities and deal with numerous muscle sores and injuries.
Now, these unique fitness gadgets might ease out your fitness journey. But they'll never replace a healthy diet and a regular workout plan.