Five Tips For Going Organic On A Budget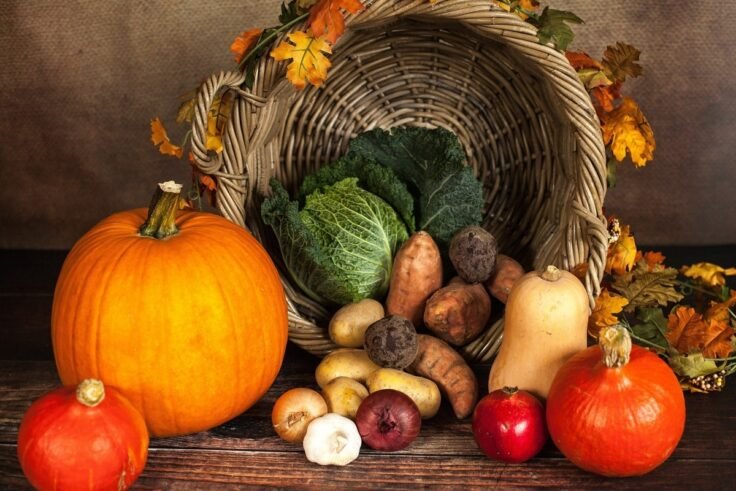 Going organic on a budget shouldn't be so scary. There are a few things you can do to easily achieve this healthy lifestyle.
As more Americans embrace natural foods and healthier lifestyles, there is a sudden market surge for organic foods and organic recipes.
According to the Organic Trade Association study, about 8 out of 10 parents choose to buy organic foods.
Whether you're going all organic because of ecological concerns, desire for less processed foods, or you're just worried about food safety, you don't need to break the bank to eat what you want.
Going Organic On A Budget: Totally Possible!
Here are several budget trimming tips you can incorporate when going organic:
1. Grow Your Own Food
It may seem crazy and almost impossible to grow a few vegetables, especially if you live in a tiny apartment.
But the truth is, you don't even need a garden in the first place to grow small plants like herbs. You can use containers and hang them around the windows and other areas of the house.
You simply need to maximize the areas that receive direct sunlight, like the porch, balcony, driveway, and windowsills.
Veggies such as tomatoes, chard, carrots, spinach, lettuce are some of the simplest items to start with that could save you a considerable amount if you grow enough.
If you have limited space, begin with the easy-to-grow and most expensive herbs in the market.
2. Cook From Scratch
There is no doubt that convenience organic foods are much more expensive than cooking raw ingredients from scratch.
If you're going all organic, you may want to start cooking your own food from scratch and skip convenience foods.
You can create or buy your own organic recipes to make tasty homely meals for your family. For instance, instead of buying already boiled legumes like lentils, green grams, and beans, you can buy them raw, boil and freeze them for future use.
If you enjoy eating in restaurants a couple of times a week, you may want to seriously consider cooking at home and save a couple of dollars every week.
Preparing meals doesn't always mean being in the kitchen all the time. You can prepare more to eat the next day.
3. You Don't Need To Eat Meat Every Day
Your menu doesn't need to involve meat in every meal you prepare. Meat is one of the most expensive items in your cart.
Fortunately, you don't need to eat it every day to get enough protein on your plate because you can substitute it with legumes and animal products like eggs.
If you have to, reduce portion size or have at least one or two days a week for going meatless. Cutting meat and amping veggies do wonders to your health and weekly bill.
Remember to look for hormone-free or grass-fed options only.
4. Embrace Bulk Buying
There is always a coin saved every time you bulk shop. Buying more means getting more for less because you will be buying at wholesale prices and getting other discounts.
However, not all organic foods can be purchased in bulk. Veggies like tomatoes, lettuce, and cabbages often go bad after a couple of days, and you can lose a considerable amount of money if you buy a lot and fail to finish within the first three days.
Instead, go for dried, well-packaged foods such as pasta, rice, and vegetables like onions and potatoes.
You can also buy raw fresh meat from the butchery at a reasonable price and freeze it for later use.
5. Take Advantage Of Every Season
Seasonal foods are often the tastiest and cheapest. If you live around the rural areas, drive around and check what farmers are growing during that season.
The local market can also guide you on what is currently selling.
Fruits such as mangoes, oranges, and pears are the most seasonal as they take a year to mature and ripen.
Fresh, superior quality and cheap farm produce won't be found in the supermarket. Instead, stop by the local store and market and check what they have.
Going organic on a budget is totally achievable, you just have to grow and cook your own food, eat less meat, buy in bulk, and look for fresh, seasonal foods.